Let's discuss your requirements
Newsource Commercial Finance is recognised as being one of the leading Commercial Property Finance Master Brokers in the UK
We are commercial finance specialists and have built our expertise around obtaining new sources of funding for brokers and their clients (hence the name) in the key areas below: 
Residential BTL and Property Portfolios|Commercial Investment Property|Property Development|Property Refurbishment|Bridging Funding
We do have access to the whole of market so are in a strong position to directly access the best deal for your clients, whether through a high street bank or specialist property lender.
What we do
We are one of the UK's leading Commercial Finance Master Brokers operating in the Specialist Property Finance sector. We offer brokers and their clients a unique service  which includes a wide choice of funders, expert packaging and market leading conversion rates.
We are 100% Broker Focused
Our mission is to always find a way of managing the funding application process seamlessly so that you stay in control and are kept fully informed of developments every step of the way. We pre-underwrite each deal in-house to ensure that it both fits the lender's criteria and appetite with the result that our conversion rates are market leading. Outcome – Broker & Client  enhanced relationships and repeat business.
We work closely with our funding providers
As Commercial Property Master Brokers, we work closely with a wide range of commercial finance and property funding providers. With our expert
knowledge
, vast
experience
and
professionalism
, we can greatly improve your chances of achieving a successful outcome for your clients.
WE SAY NO TO FEES
We do not charge the introducing broker or their client a fee to assess a case. We simply just share the proc fee with the introducing broker on successful draw down.
WE SAY NO TO TARGETS
We do not set levels of cases or loan amount volumes, there is no obligation.
WE SAY NO TO TAKING OVER YOUR RELATIONSHIPS
We respect the relationship you have with your client and will never contact them directly unless you ask us to do so. We always refer a client back to the introducing broker where we have been asked to speak with them directly.
We are specialists
Many of the specialist commercial property finance providers will only accept applications from approved suppliers because they need to ensure that they only receive quality, well presented applications. Newsource is able to deliver this and more – we have access to funding options not always available elsewhere.
Finance for residential portfolios
Property development finance
Property refurbishment loans
Commercial property investment finance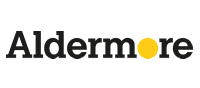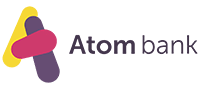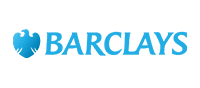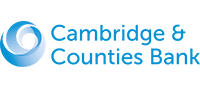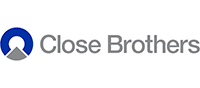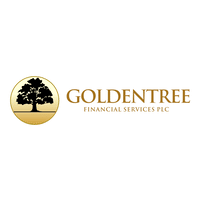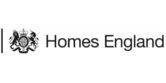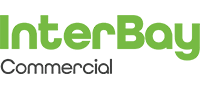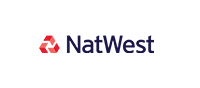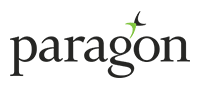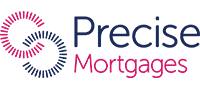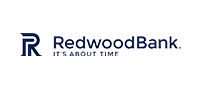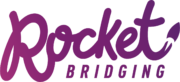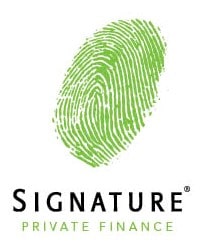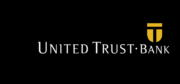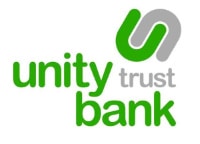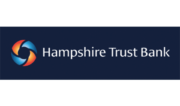 TRUSTED BY HUNDREDS OF HAPPY CLIENTS
"Having worked with Derek and Brian for over 5 years I can honestly say hand on heart that as a commercial finance packager they really do stand out from the crowd, they are absolutely amazing!
As a commercial finance broker it is imperative that when introducing my clients to Newsource Commercial Finance, they too receive a quick, professional and quality service.  Derek and Brian are both extremely experienced and use their skills and knowledge to offer outstanding service.  Nothing is ever too much for them.
They make my job so much easier than having to chase everything myself, it saves me hours, which in turns enable me to work smarter.  What most impresses me is that I am always kept up to speed with each case and that is testament to Derek and Brian and their excellent relationship with the lenders.  They know that exceptional service is key and they deliver above and beyond my expectations for a packager.
All this, does make working with Newsource a pleasurable and successful experience for both myself and my clients.  I wouldn't want to work any other way, I would be lost without you."
Debbie Burgin CeMAP CertBCC (Broker)
Simple Commercial Finance
"Thank you for all your help with the purchase of my commercial property.  I can genuinely say if you didn't do all that extra leg work for me I would have lost the purchase.  It was very good of you for talking to my solicitor and keeping everyone positive. I will recommend you and your company to family and colleges good to know  I have you for my future purchases."
G Singh (Direct Client)
"I am really appreciative of your support and help in assisting my B & B Client to access interest only finance which was not available from his High Street Bank. Without your assistance the solution could not have been identified which will now give the clients breathing space for the next 10 years whilst they finalise their future plans. A first transaction between us which has been smooth from start to finish and the good rapport we have developed will hopefully result in conducting future mutually beneficial business with the key focus of a satisfied client."
David Barker ACIB, ACIS, CeCM, Cert BB & C. (Broker)
"I have worked with Newsource Commercial Finance now for 2 years and I consider them a vital part of my business. I have always found them to be professional, quick, efficient and they provide an excellent service to me and my clients.
I am very grateful to Dan and Derek for their support in getting me the best possible solutions to my client's needs. Their knowledge of the lenders and expertise of the funding market are vital and free up my time for more proactive activity. They support from initial enquiry through to offer and are tenacious in following up with valuation and legal work to achieve a speedy completion.
Having Dan and Derek working on my behalf to source the best options for my clients enables me to concentrate on meeting clients.
Being a one-man band, I simply could not cope without the valued 'partnership' I have with Newsource and look forward to working with them on many more transactions in the future."
David Leach, DJL Business Solutions Ltd (Broker)
"Newsource Commerical Finance is a valued Strategic broker partner of Shawbrook Bank.
As a specialist lender catering for professional investors and landlords, it is vital to have the correct expertise behind the introduction of clients to Shawbrook Bank, ensuring expert packaging and research for a smooth and timely process.
Newsource are rightly acknowledged as experts in the commercial mortgage market allowing them to source and place the clients with the correct lender. They are an outstanding broker with a talented group of employees and Shawbrook Bank is proud to have them as a partner."
Emma Cox
Managing Director - Real Estate - Shawbrook Bank
"As a specialist lender, Together provides a wide range of flexible lending products, offering solutions for even the most complex of situations. It is therefore very important for Together to partner with a broker who has the expertise required to support such transactions.
 Working with Mark, Brian and the team at Newsource Commercial Finance ensures quality submissions, market knowledge and professionalism.  
Together are delighted to work with Newsource Commercial Finance."
Paula Purdy, Head of Intermediary Sales  North (Commercial Finance)
Newsource is a broker not a lender...
Send us a message via our contact page or Call Us 01423 524 559
Address
Suite 2, One Cardale Park,
Beckwith Head Road,
Harrogate,
North Yorkshire
HG3 1RY
Tel: 01423 524 559
Newsource Commercial Finance Limited (NCFL) is registered in England & Wales No. 08374586 Registered office: Suite 2, One Cardale Park, Beckwith Head Road, Harrogate, North Yorkshire, HG3 1RY - Data Protection registration No. Z3536079 / NCFL is authorised and regulated by the Financial Conduct Authority (FCA): No. 718948. Some transactions are not regulated by the FCA
YOUR PROPERTY MAY BE REPOSSESSED IF YOU DO NOT KEEP UP REPAYMENTS ON A MORTGAGE OR ANY OTHER DEBT SECURED ON IT.

Copyright 2021 newsource commercial finance Ltd