Let's discuss your requirements
The UK's Elite Property Finance Master Broker
Our philosophy is to

enhance the broker experience

BY SHARING LENDER COMMUNICATIONS AS THEY HAPPEN. THIS PROVIDES THE BROKER WITH A SIMILAR EXPERIENCE TO DEALING WITH THE LENDER DIRECT.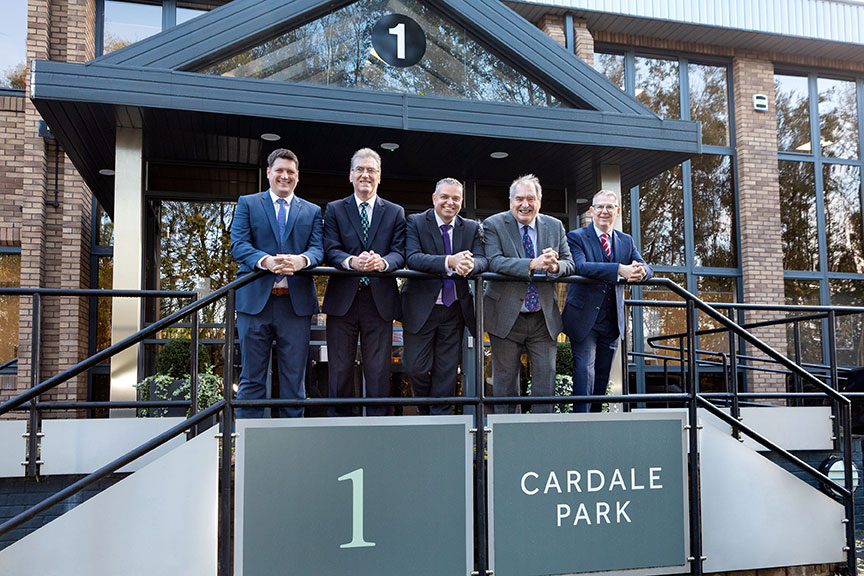 Newsource Commercial Finance was set up in January 2013 by Mark Craven and Brian Walters as a vehicle to help brokers access the Challenger Bank market. They identified a gap in the market as the traditional High Street lenders started to exit the property finance market and steer away from transactional property deals.
In short, the idea was to access new sources of finance for brokers, hence the name.
Because of the experience levels of both directors strong relationships were quickly built with a number of new lenders who had emerged in the specialist property sector. These lenders, in many cases, were offering market leading products but for many brokers the route to market was difficult because virtually all of these lenders had a restricted broker panel.
Having secured access to the lenders and successfully secured FCA accreditation Newsource introduced a market leading broker proposition based on 5 key principles as follows:
Transparency – brokers are advised of any developments with their cases as and when they happen
No Fees – we charge no fees whatsoever to either the client or the broker
Expertise – our Case Managers are all vastly experienced ex banking professionals with strong Credit skills
High Commission Rates – we pay market leading rates of commission, sharing procuration fees on a 50:50 basis
No Cross Sell – we value the relationship brokers have with their clients and do not interfere with this relationship in any way
On 24th January 2023 Newsource celebrated its 10th anniversary of its incorporation during which time it has developed a reputation as being a highly successful Master Broker with market leading conversion rates. Our broker panel has grown considerably over the years and whilst we get an enormous amount of repeat business from our existing brokers we are always looking to add new ones.
In 2022 we completed 157 deals totalling £98.144M in drawn down business of which around 75% of this business came from our broker partners to whom we pay market leading commission rates.
Most brokers who use Newsource find that this frees up their time to go out and obtain more business. The main reason for that is that all of our team are very familiar with the lenders we deal with and have a deep understanding of each lender's criteria. We never submit an application to a lender unless we are confident of achieving a successful outcome.
If this looks an attractive proposition for your business why not give us a call?
Our Values
Integrity in everything we do for all stakeholders.

Transparency – We copy you into all communications to the lender to enable you to update your client.

Urgency – 24 hour SLA on case submissions.

Teamwork – we rely on the firepower of collective expertise to find an effective solution.
Newsource is a broker not a lender...
Send us a message via our contact page or Call Us 01423 524 559
Address
Suite 2, One Cardale Park,
Beckwith Head Road,
Harrogate,
North Yorkshire
HG3 1RY
Tel: 01423 524 559
Newsource Commercial Finance Limited (NCFL) is registered in England & Wales No. 08374586 Registered office: Suite 2, One Cardale Park, Beckwith Head Road, Harrogate, North Yorkshire, HG3 1RY - Data Protection registration No. Z3536079 / NCFL is authorised and regulated by the Financial Conduct Authority (FCA): No. 718948. Some transactions are not regulated by the FCA
YOUR PROPERTY MAY BE REPOSSESSED IF YOU DO NOT KEEP UP REPAYMENTS ON A MORTGAGE OR ANY OTHER DEBT SECURED ON IT.

Copyright 2021 newsource commercial finance Ltd